Its Spring!!! and the means the return of the Craft BritanniaShop of the Week
This week our chosen shop is
GracesFavours
which is run by Simmi.
Simmi makes the most gorgeous felt camper van and bus plushies as well as name banners, bunting, and car decorations.
This is her lovely interview from our team blog
***************************************************
Our hugely popular
CraftBritannia Shop of the Week
feature is back again after our winter break! We kick off with team member Simmi of
GracesFavours
, who makes cute gifts, decorations and baby toys. Find out more in our weekly interview.
Describe your "typical" working day or week
I work Monday to Wednesday for a partnership of Local Councils, so on those days I do most of my social networking and promoting while I'm at work (shhhh – don't tell them!) and then crafting in the evenings. I've got two small children – Seren is 4 and Patrick is 2, so they're at nursery while I'm at work, and then Thursdays & Fridays are my Mummy days, so I try and get some crafting in while CBeebies is distracting them!! At the weekend, my husband will often take the kids out for a couple of hours so I can get some of the more messy jobs done – like working with seed beads or anything that needs glueing!
When you are not doing Etsy related things, what are you doing?
Mainly playing Mummy to my two kids or being at the day job, but I am also involved in our local Amateur Dramatics group – so often I'm rehearsing for a play or helping with scenery painting/costume making… my husband and daughter were in the panto this year, so I had babysitting duties for Patrick while they were out rehearsing.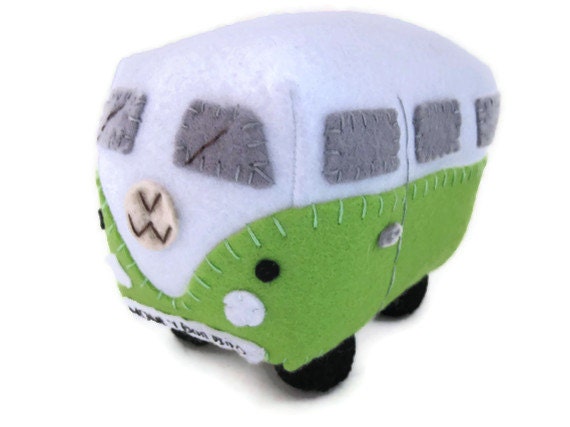 What was the first piece you ever sold?
I sold a felt alphabet to a friend, only a day after I'd finished making a set of letters for Seren (which were the first thing I made)… I was SO thrilled.
What advice would you give someone taking up your craft for the first time?
Plan your design on paper first! I'm bad at planning – I have a design in my head and I'm too impatient to get it made in felt, but it always takes me twice as long as I have to alter bits along the way!
What material do you most enjoy working with?
Felt! I do like fleece too, but felt is just so forgiving – it doesn't fray, it sticks to itself, so doesn't slip and it comes in so many pretty colours!
Which piece of equipment would you be helpless without?
A decent pair of scissors! You can cut tiny details into felt as long as you have small sharp scissors.
Tell us about what inspires and motivates you
I'm inspired by my friends and family mostly – almost all of my creations have come about by having a totally innocuous conversation over a glass of wine (or occasionally tea & cake!) which sparks an idea in my mind. My most popular item – the cuddly campervans – came about because a friend was bemoaning that she'd never have enough money to buy herself a campervan, so I thought I'd set about making her one!
Tell us about one handmade item that you own and love
A beautiful old chair that came off a ship (around the time of The Titanic), which belonged to my great-grandfather – there is a hessian sack under the seat which describes the provenance and it has been gorgeously re-upholstered recently by a local artisan.
What plans do you have for your shop in the future?
I am planning to quit my day job in the Summer as my daughter will be starting school in September, so with the childcare costs dramatically reduced it seemed like a good time to make the leap!! So I will be working for myself full time (or as full time as the kids allow!) which is REALLY exciting and also REALLY scary!! I'd also like to start selling PDF patterns of some of my items.
Thank you Simmi, we love your colourful creations!
Don't forget to keep in touch with Simmi on her social media:
Facebook:
@GracesFavours
Twitter:
@GracesFavours
Wanelo:
GracesFavours
Flickr:
GracesFavours
Pinterest:
GracesFavours
Simmi was talking to Nadine of
imyinda
and
MuntjacVintage
Article published by Erika of
ErikaPrice
and
Blucha
jewellery
******************************************************
this is the link to the original post
http://craftbritannia.com/2013/03/03/craft-britannia-shop-of-the-week-39-gracesfavours/
and these are some of my favourite items from her shop
Nautical Bunting - Anchor, Boat. Fish, Life Saver & Stars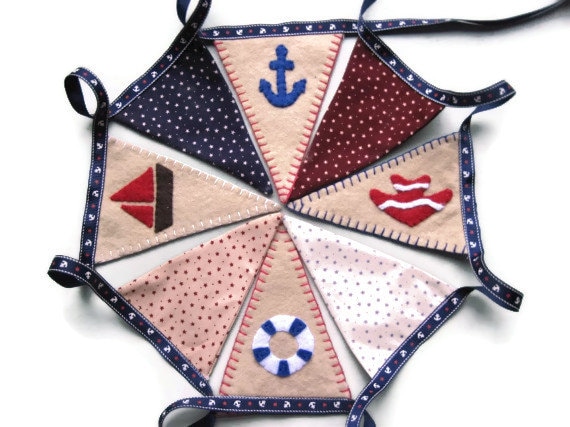 Red bus toy, plush personalized gift, childrens bedroom accessory, Made to Order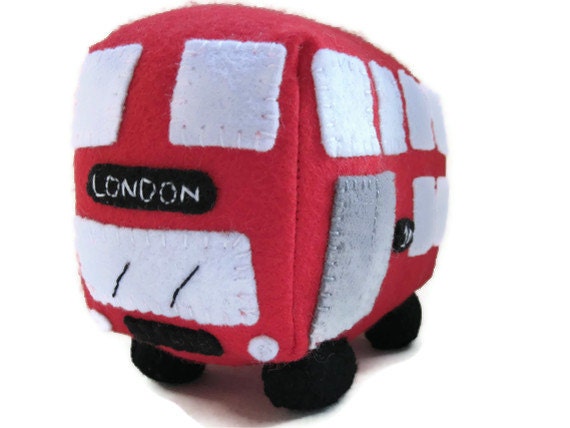 Easter Bunny Wreath, Felt Spring Decoration, Felt White Lily, Felt Bluebells Decorations